Had my compact round a month now,
e36
318ti sport
73k miles
and driving along, itll sort of just move slighly to the left then the right, nothing drastic. but noticable
you can feel the feedback through the wheel, slight movements.
on newer "flatter" roads it seems ok but when i was on the motoray, the grooves wherre wagons had been i follwed them and it was all over the show pulling around.
Any ideas?
my tracking is fine,
ive read in into traminling, and i think this maybe the cause,
i have 225/40/18 wheels - AC snitzer reps
Not sure on the offset currently.
Tyres: Federal super steels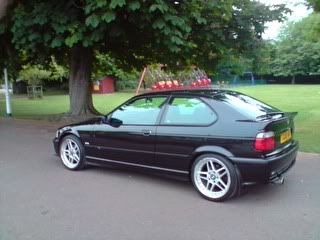 I currently looking for a donor set just to try and see if it gets any better
Thank you in advance
Greg