My 5th e36 is finally a ti! Just some background, I've owned e36s for a little over a decade. I've had 2 325is coupes, 1 325i sedan (still in the garage), and an M3 coupe. I really hoped for an Avus but alas the garage is even more Alpine now.
I picked up (another!) Alpine in the collection in December, it's a 95 318ti autotragic with 160k on it. Not a bad little car for around town and road trips and for my gf to use now that the 325 is in full project mode. We used to carpool most of the time but her schedule changed recently so we needed another set of wheels.
The engine is all stock, it has a replica m3 front bumper (never buy one, horrible fitment), 16" early e46 sedan wheels, ebay black kidney grills. Motor, tranny, tires, and cooling system are in great shape. Lowers were painted at some point(!) It needs brakes and bushings all around. Shocks and springs seem to be in good condition but hard to be sure with the cracked bushings. Hood sits out of alignment due to it missing the plastic radiator cover. The previous owner had issues with starting the car and with it stalling.
Project list
Alternator (done)
Starter (not needed!)
Brakes front and rear (done)
Exhaust rattle (done)
Front control arms and bushings
Headlights (done)
Clear corners and tails
M technic moldings
Few pictures as we got it: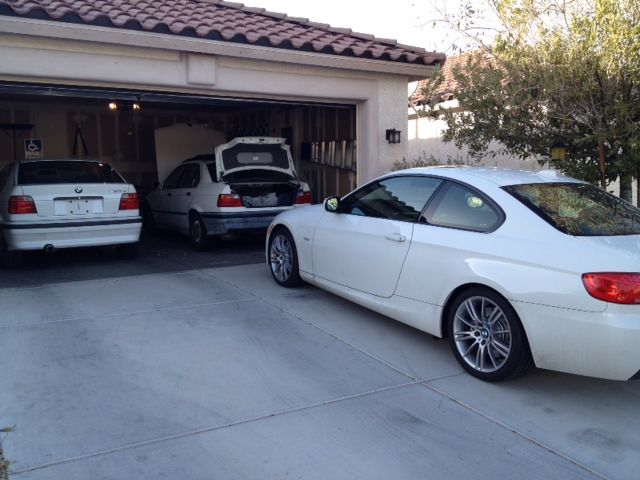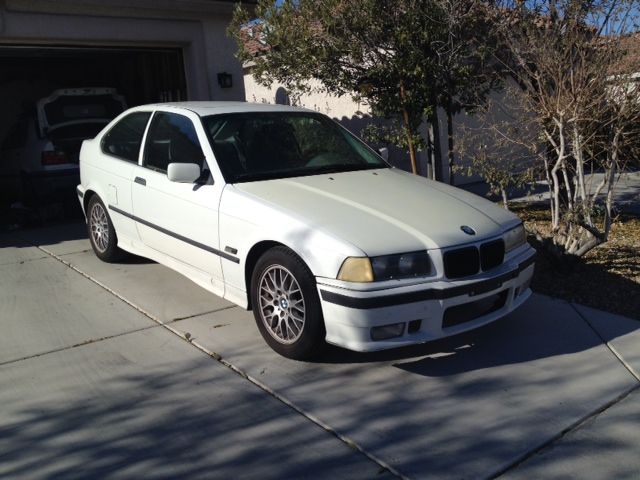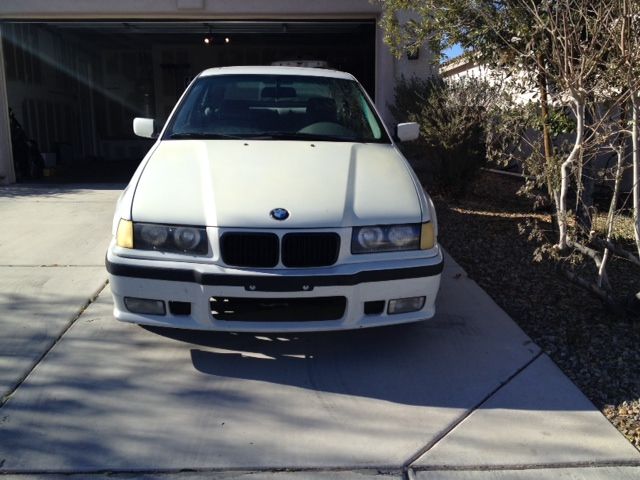 First thing on the list to address was the electrical. The battery had been replaced recently but it would go flat from time to time. I figured it was the alternator and ordered a rebuilt Bosch unit.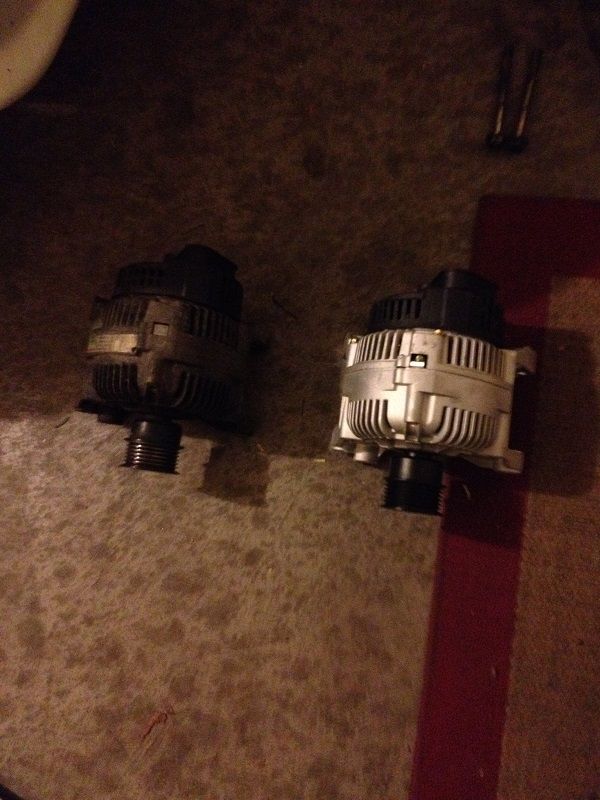 Old alternator removed and new one ready to go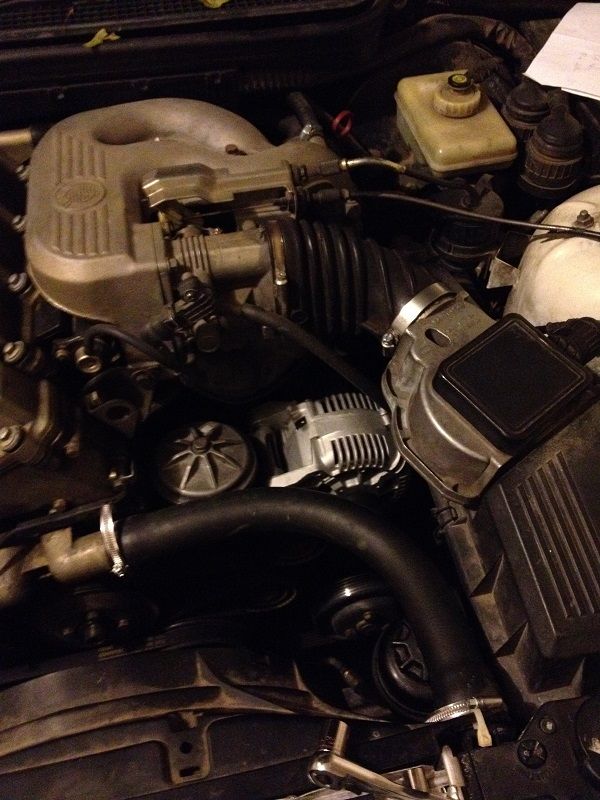 All ready to go in its new home!
Electrical issues continued even though I thought I had solved it. The old alternator had a very noisy bearing, but that wasn't the sole culprit. After driving the car a few times, it failed to start again. I ended up checking and cleaning all the grounds but that didn't seem to do anything. Finally, I checked the wiring going to the starter from the alternator and the nut holding on the positive wire was a couple threads loose.
After tightening down the nut: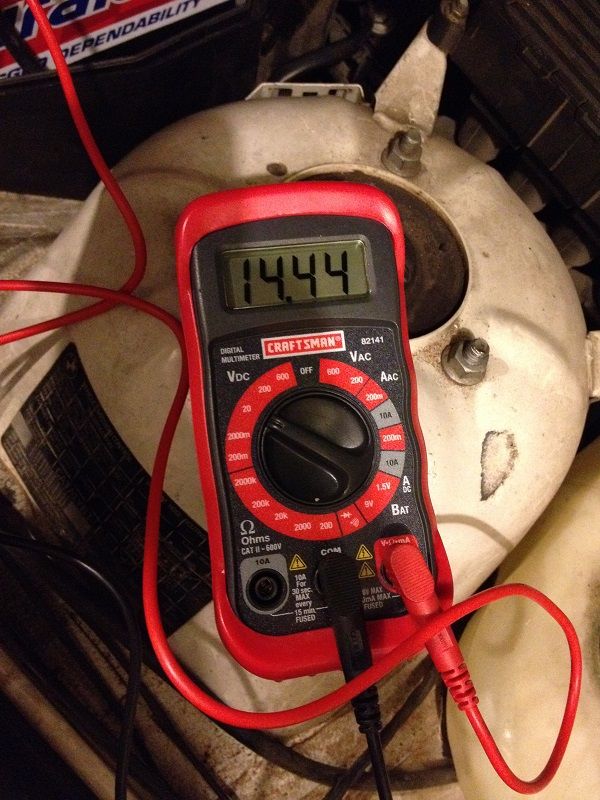 Next on the agenda was brakes. I ordered a full set of Ate pads and rotors front and rear. Ate is the OEM supplier for several BMW models and buying straight from them saves a few bucks vs. buying OEM from the dealer. The previous owner had used autozone pads
and the rotors were quite grooved.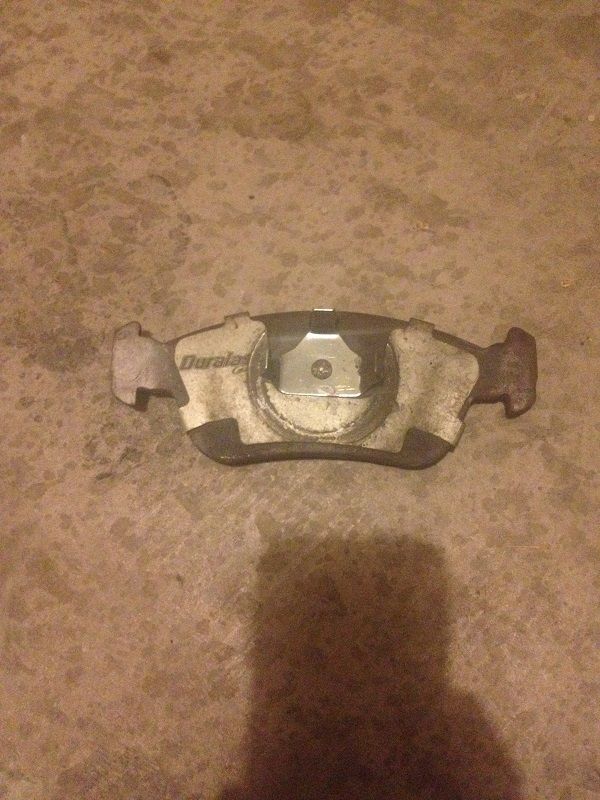 Old: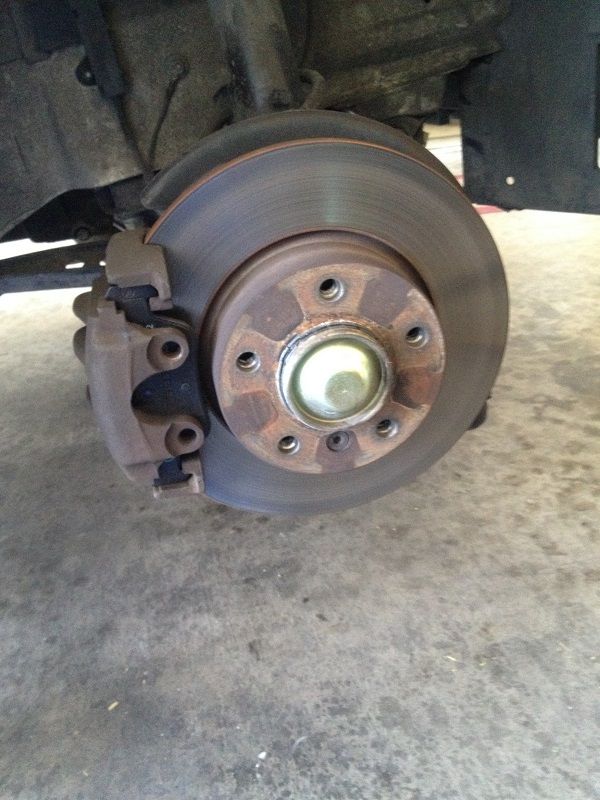 New: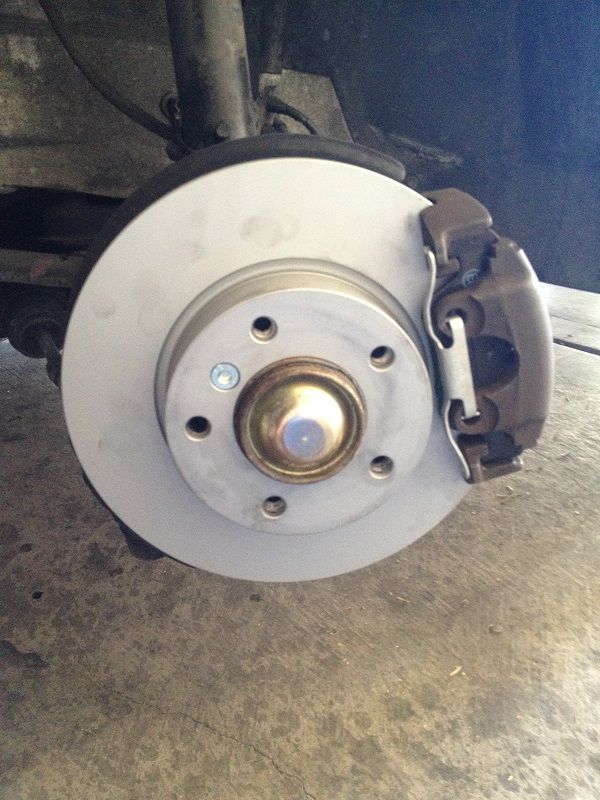 One of the rear caliper bolts sheared off when I was reassembling, luckily it broke off cleanly in the caliper guide so it was fairly easy to remove. The bolts were quite difficult to break loose in the rear as they were pretty rusted and corroded. As a precaution I went ahead and removed then replaced all the rear caliper guide bolts. The other one that side looked quite fatigued as well.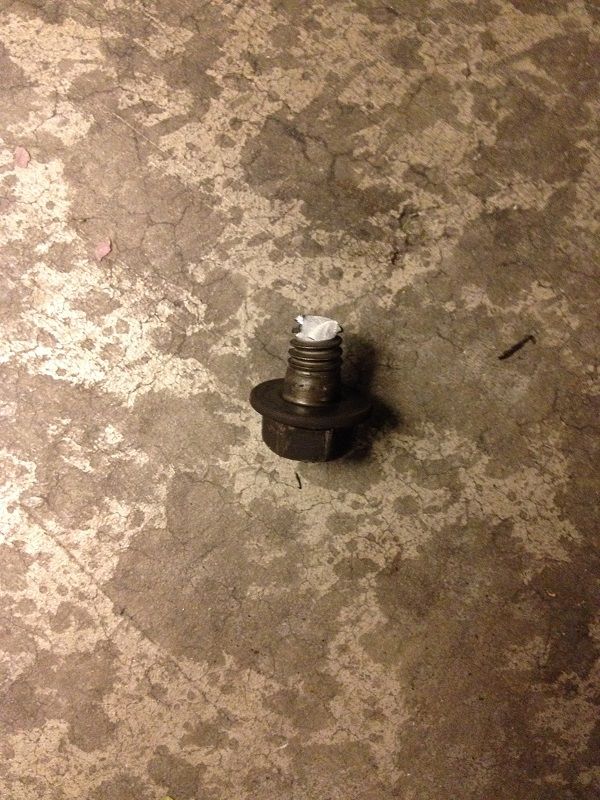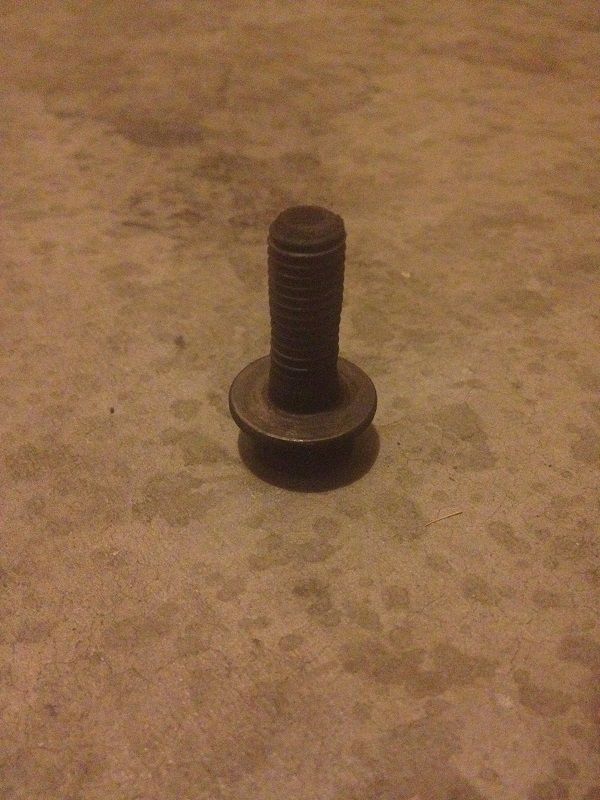 Part 2 will come in the next few days!